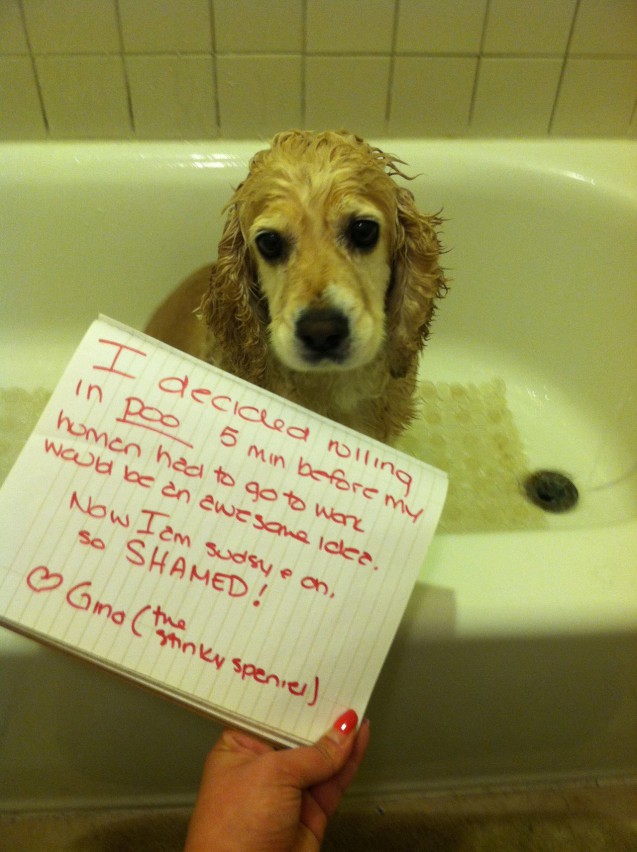 "I decided rolling in POO 5 minutes before my human had to go to work would be an awesome idea… Now I am sudsy and oh, so SHAMED!! -Love, Gino (The Stinky Spaniel)"
Gino is normally a well behaved boy & his human loves reading Dog Shaming, but she never thought he'd make it on this site!
This time he deserves it… Let this be a lesson to you G!