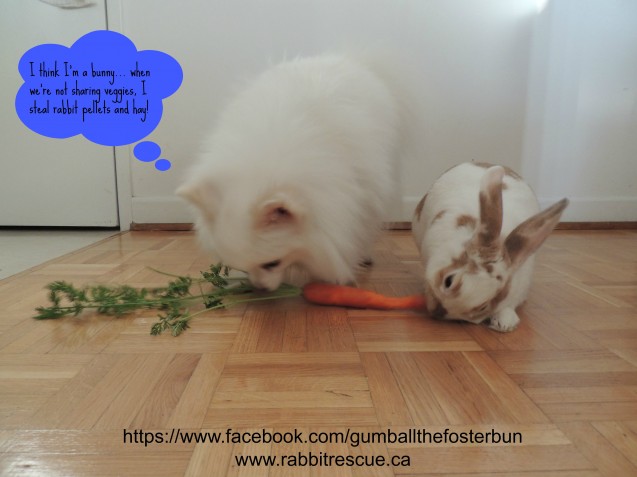 "I think I'm a bunny… when we're not sharing veggies, I steal rabbit pellets and hay!"
We recently started fostering a young bunny named Gumball until he finds his fur-ever home. Our Pomeranian, Ricky, thinks he's a bunny now, too; he steals rabbit pellets and hay and climbs into the bunny condo when he thinks we're not looking.
Gumball is a sweet and affectionate bun in the Greater Toronto Area. If you're interested in adopting him, please visit his Facebook page or Rabbit Rescue Inc. for details!