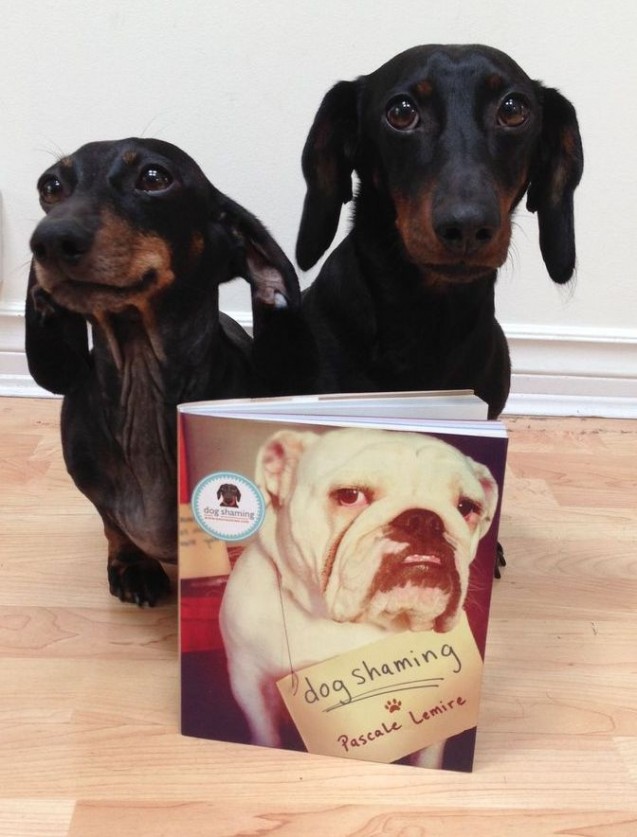 I'm so excited to reveal the cover for my book, Dog Shaming. Here's a mockup of the cover for Dog Shaming—Beau and Dasha sure seem excited about the book! The book is coming out on September 24, 2013, but you can secure your copy by pre-ordering today.
Thank you for all of your support, readership, and amazing submissions. I'm so thankful for the smiles and laughter that your fabulous submissions provide every day. This book would not have been possible if not for the consistent support from you and your fabulous pooches. Here's to Dog Shaming: The Book!
Pascale
PS: Pre-order your copy of Dog Shaming here.