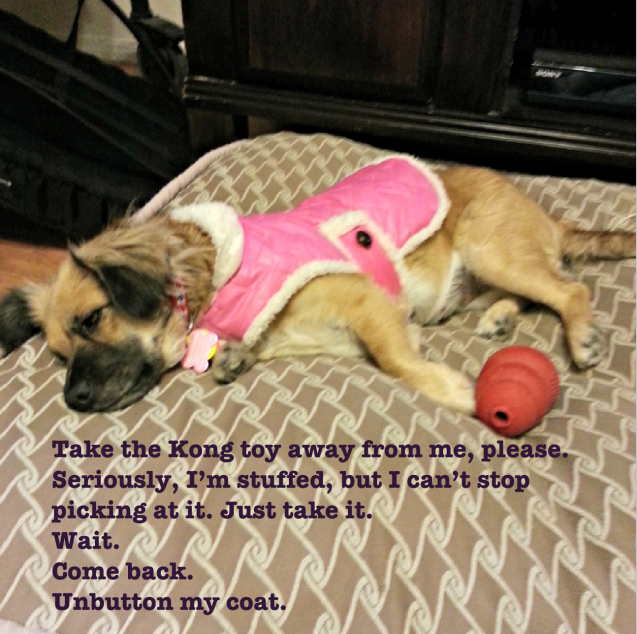 "Take the Kong toy away from me, please. Seriously, I'm stuffed, but I can't stop picking at it. Just take it. Wait. Come back. Unbutton my coat."
Vallie is an Australian Shepherd/Dachshund mix available for adoption from New Mexico Dogs Deserve Better, an all-volunteer, 501 (c) 3 registered non-profit organization dedicated to helping chained/penned dogs throughout the state of New Mexico and beyond. Please visit her page here for adoption info & non-shaming pictures! 🙂
The awesome organization helping Vallie out is New Mexico Dogs Deserve Better.