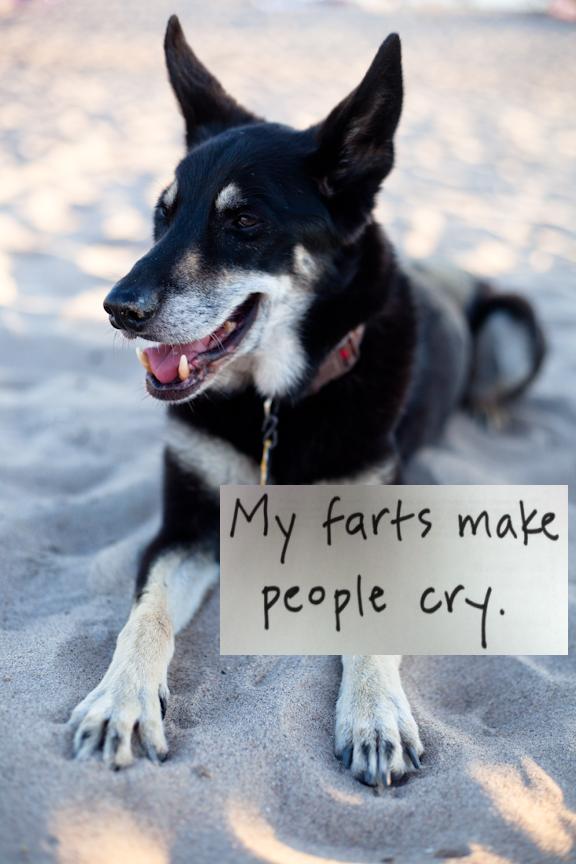 "My farts make people cry."
This is Vixen, a gentle old soul who was found wandering around the JFK airport last year, she still lives in the New York City area. She was initially super shy and scared and has come a long way, ready for a permanent home. At our house, she's been filling the Rose Nyland role: sweet and funny and a little bit dumb. She'd love a backyard, but if you don't have one she'll settle for someone who doesn't leave her home alone all day. Whether it's lying in her bed while you work at the desk, hanging out on the couch watching marathons of Law and Order or going for a hike in the mountains, she just wants to be near you.
This is particularly charming when you realize that she's just laid another nuclear-grade stink bomb. Vixen is adoptable through the rescue organization Bobbi and the Strays.