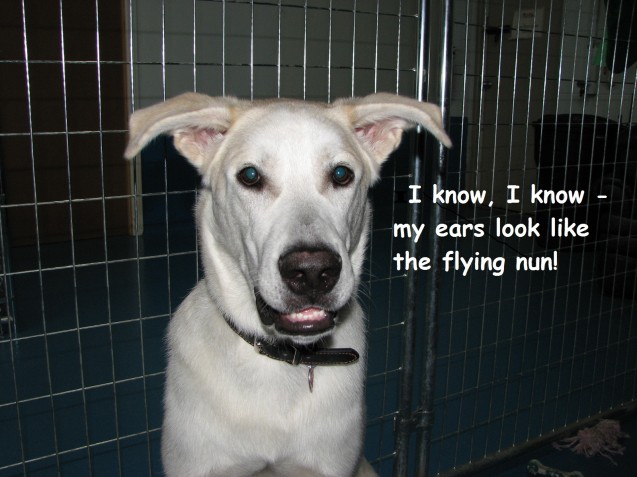 Ace is a 9 mth old Great Dane-Husky mix that is up for adoption at the Etobicoke Humane Society.
Ace is going to be a big boy – he is 90 lbs already! But every ounce of it is gentle love. He is also a people dog, keen on lavishing endless kisses on visitors. Although Ace already knows some commands such as sit and paw, like any puppy would benefit by attending basic obedience classes.
Due to his size, the new home for Ace should be a house with a fenced yard and would require a good dose of daily exercise to remain healthy and happy.
Like many Huskies, Ace can also be quite vocal and talkative.