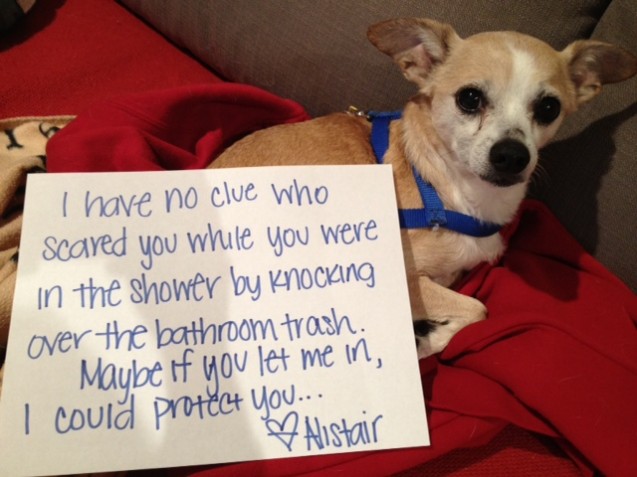 "I have no clue who scared you while you were in the shower by knocking over the bathroom trash. Maybe if you let me in, I could protect you…"
-Alistair is always right outside the shower curtain but of course when the trash mysteriously fell he was no where to be found.
Alistair is a sweet 5 year old, 10 lb Deer Chihuahua (his taller build gets him a lot of compliments). He loves to snuggle while watching TV or in bed with you at night. He needs to be the only dog and a home in which his person will be around most of the time. Alistair needs and deserves his forever him and if you can be his person, he will love you with all of his heart!
Alistair lives in a foster home in Philadelphia, PA and is being fostered through the Philadelphia Animal Welfare Society.