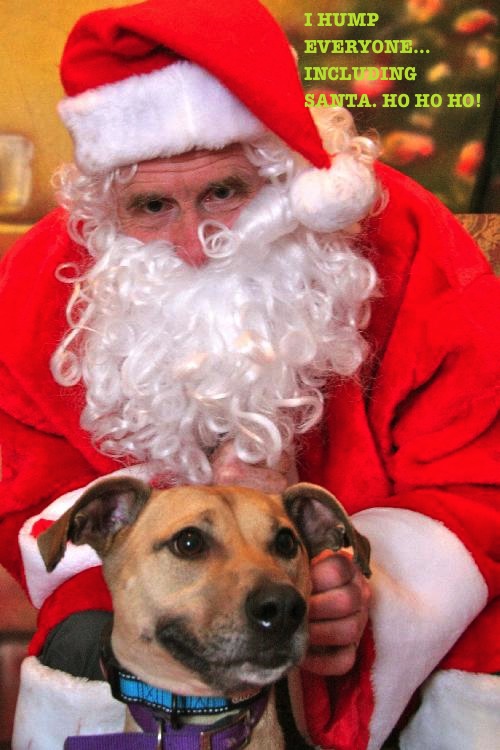 HO! HO! HO! I hump everything…including Santa!
Augusto, or "Augie" as he's sometimes called, is a soft, sweet, affectionate boy, who loves being hugged and petted.  He's being fostered by Eleventh Hour Rescue and lives around Rockaway, NJ. He'll sit calmly at your side, just happy to watch the world go by, or take a walk with you, if you prefer.  He is very friendly and well mannered when meeting new people…male or female.  He rides beautifully in the car and is relaxed enough to take a nap in the backseat.  He's the sort of dog that steals your heart the minute you meet him.  So come meet him, and see what we mean!! Here is his profile.
AUGUSTO HAS BEEN ADOPTED! THANKS ALL!