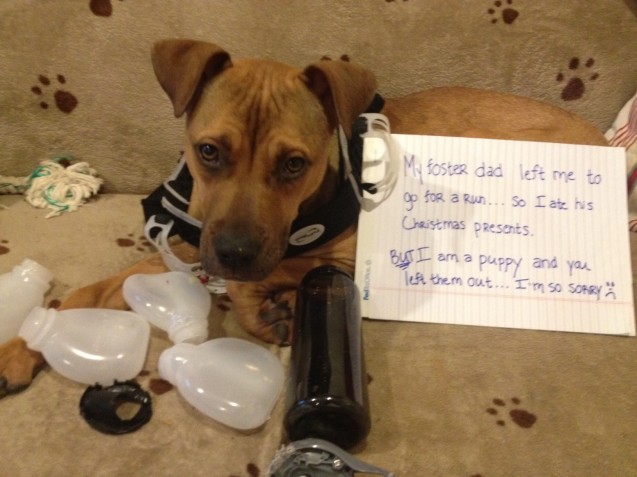 " My foster dad left me to go for a run . . . so I ate his Christmas presents. BUT I am a puppy and you left them out . . . I'm so sorry 🙁 "
Clarissa is an amazingly sweet pup up for adoption through Liberty Humane Society in Jersey City, NJ. She was having a rough time at the shelter so we brought her into our home as a foster, and she has really blossomed! She's super smart and is learning more and more each day. She is already fully potty trained and knows basic commands ("sit", "paw", "down", "wait"). And what a little cuddle monster – guaranteed to crawl right in your lap anywhere, anytime 🙂
Check out her profile here.