Cookie was adopted!!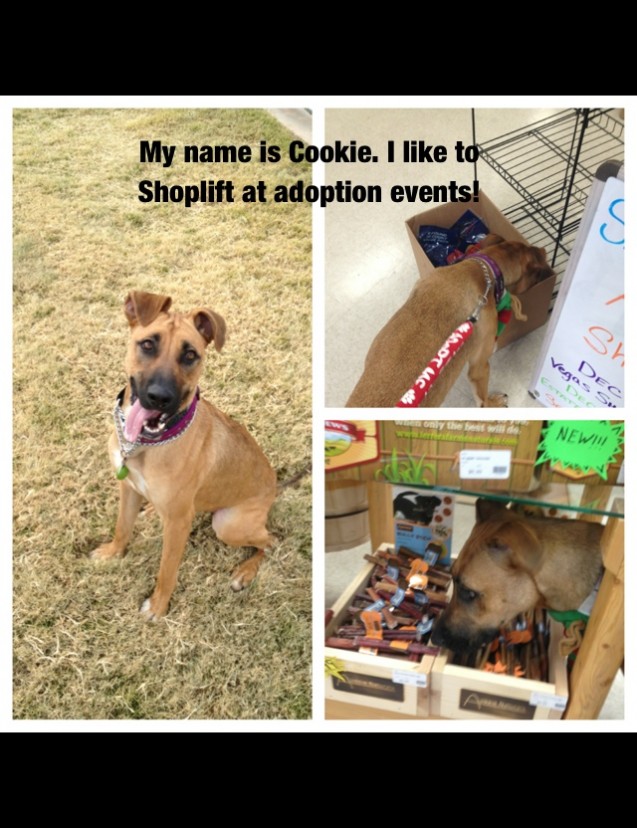 Cookie was adopted!!
Meet Miss Cookie. She is being fostered through Vegas Shepherd Rescue in Las Vegas, NV. Cookie is one of the happiest little dogs we have ever had. She is learning her puppy manners, and loves to play with other dogs. She wants to be loved, and loves to be wanted. Cookie is spayed, and up to date on her shots, and will be microchipped upon adoption. If you have a doggy sweet tooth, then Cookie is your girl. Everything in life is better when you have a Cookie! Change this Cookie's world, and the sweetness will continue to flow.