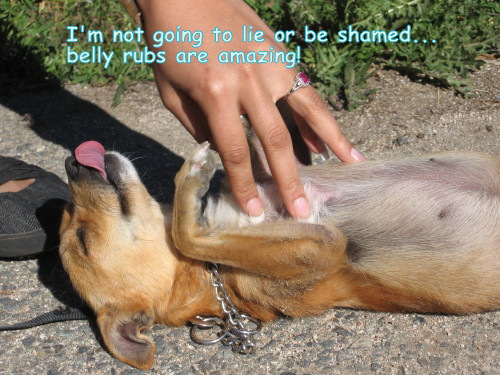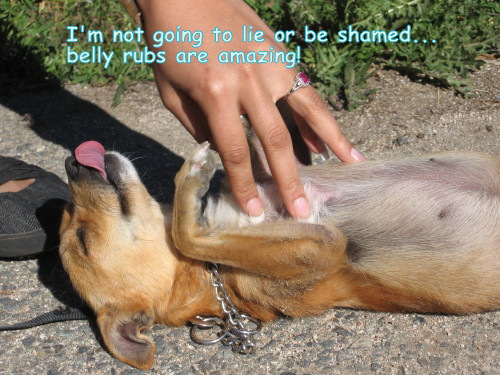 I'm not going to lie or be shamed… belly rubs are amazing!
My name is Ramona. I live in Manhattan Beach, CA and am being fostered through Noah's Bark. I was named for the freeway off-ramp I was found by. I was lucky some nice people stopped to save me when they saw me eating roadkill on the freeway.
I am being housebroken and crate trained and doing very well. I am learning what it is like to be loved and cared for and I love my life now. I am a happy fun girl once I know I am safe. Oh and belly rubs are the best! I weigh about 7 pounds but all my bones are sticking out so I need to gain some weight. I will be spayed when I have gained some weight. I love other dogs and kitties too, I even met some horses, they are not too scary, I am a very brave girl. Please adopt Ramona and give her the great life every dog deserves, she will be forever grateful, she knows the dark side of life. Here is her profile.