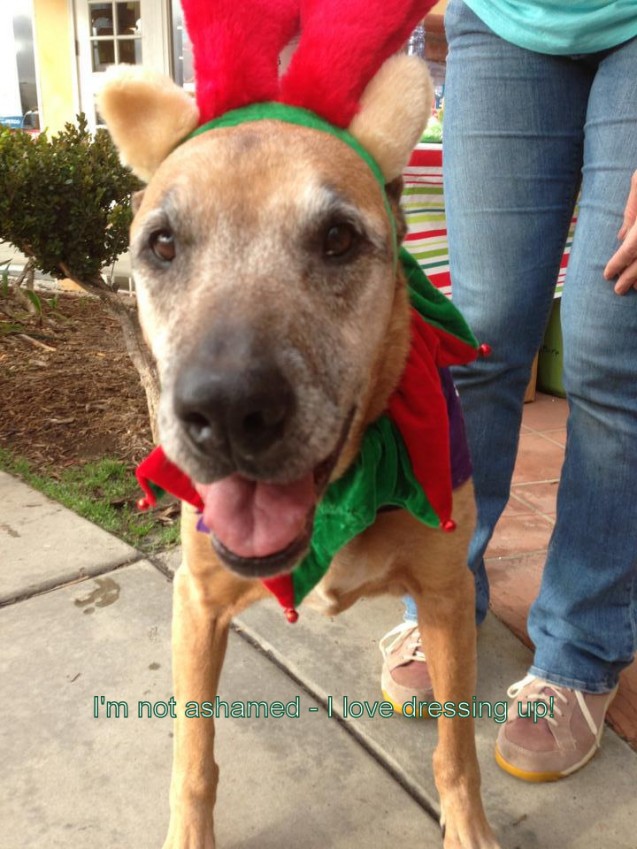 I'm not ashamed – I love dressing up!
Walter is being fostered through Noah's Bark in Manhattan Beach, CA. Walter was turned in as a stray at the local shelter…funny thing is, his nails were so overgrown and he was so stiff from arthritis that he had trouble walking, much less straying! So one of our fosters brought him home, got his nails trimmed, got him to the vet and on medications for his stiff joints and skin infection and started fattening him up!  He is such a mellow guy…he is very happy laying on his big comfy pillow and lets you know when he needs to use the restroom…
Here is his profile.