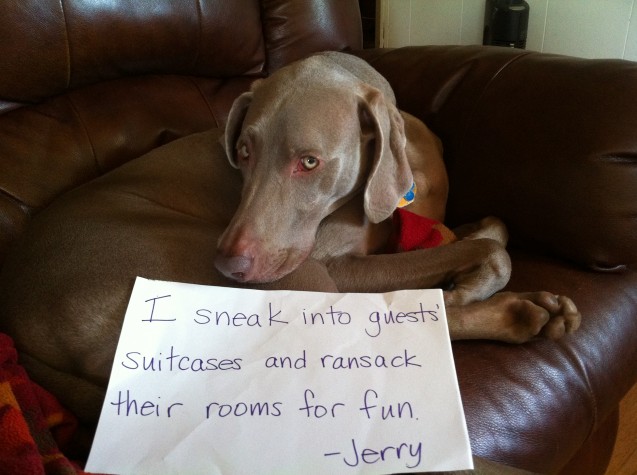 We had a teacher staying with us from France for 10 days. One day, Jerry the Weim headbutted our guest's door open and ripped everything out of his suitcase. Jerry ate an entire bag of dried fruits and nuts, ripped labels off of our friend's newly purchased spices, and threw clothes all over the room.
Jerry the Weim then proceeded to eat our daughter's 20 pieces of Halloween candy that she kept as her favorite. He found those in her closed closet.
The joy of a Weimaraner!!