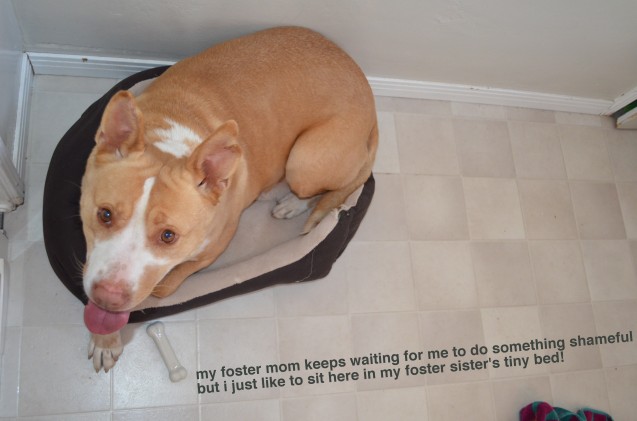 My foster mom keeps waiting for me to do something shameful- i just like sitting her in my foster sister's tiny bed!
Sweet bethany loves to cuddle up in our beagle puppy's little bed and chew on a toy! She is available for adoption near Orange, CA with Love 4 Canines.
Bethany is an adult lab mix who LOVES people and gets along great with other dogs. she is such a little lover!