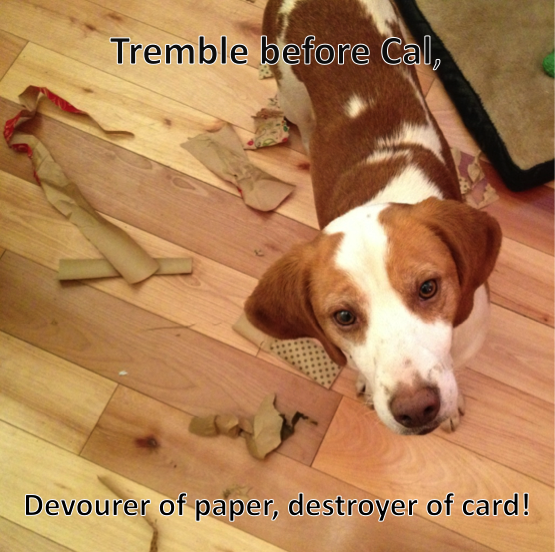 "Tremble before Cal, devourer of paper, destroyer of card"
Cal is a gentle nine-month old hound who lives in Ireland who just loves paper – his best Christmas present was the left over wrapping paper!
He would loves kids and other dogs and would be an ideal family pet – just keep the important letters out of reach!
He is available for adoption through the Cork Dog Action Welfare Group in Ireland.