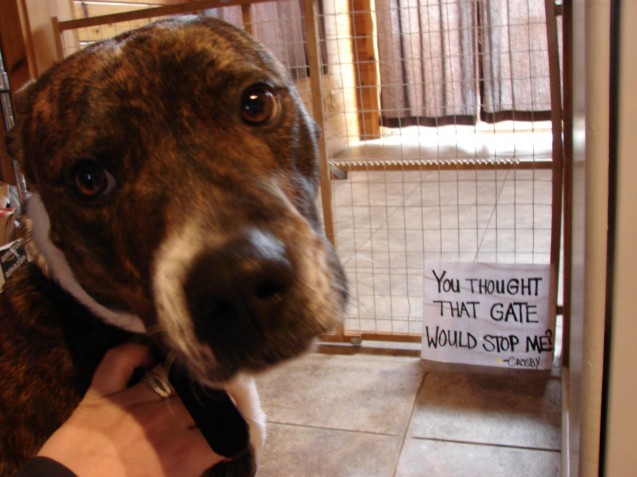 Sign says: You thought that gate would stop me? -Crosby
Crosby is a pit bull mix with a high level of agility, no wall or fence under 4′ will get in his way! He lives in Saint Louis Park, MN and is being adopted through Underdog Rescue & Placement.
He's available for adoption within 60 miles of the Twin Cities in Minnesota through Underdog Rescue!
His petfinder profile is here.