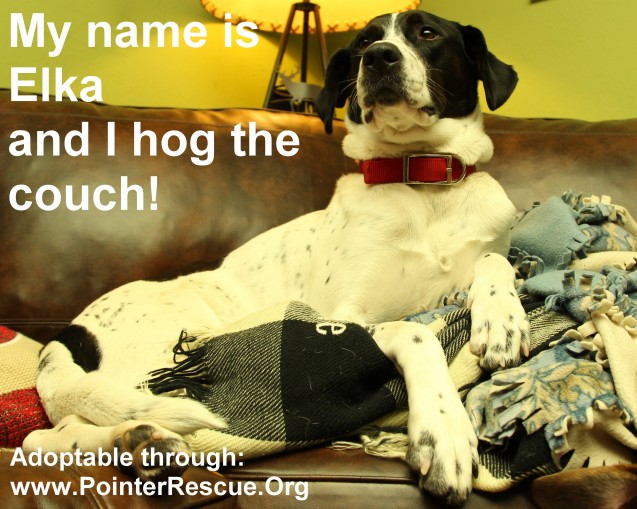 Elka hogs the couch….and blankets….and ottoman!!
Elka is available for adoption through Pointer Rescue Org in Jamestown, NY.
She is 18 months old, housebroken, crate trained, leash trained, knows basic commands, up to date on shots, spayed, on flea & heartworm prevention. She is a cuddly girl who also likes to play. She is often found napping on the couch, ottoman or dog beds. Here is her profile.