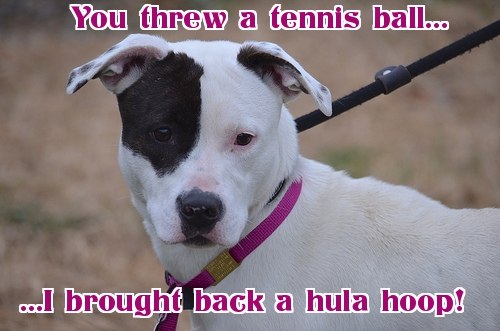 You threw a tennis ball…
…I brought back a hula hoop
Helen is currently staying at the Animal Care & Control Team shelter in Philadelphia, PA. As a volunteer, I try to get her out as often as possible so she doesn't go stir crazy. She adores toys, so we were playing ball. She chased the tennisball, but delivered a hulahoop to my feet instead! No shame; she was quite proud of herself for finding it. Helen would love a family who enjoys playing as much as she does. She's young, but not a mouthy jumper at all! If you want to know more about me, click here!