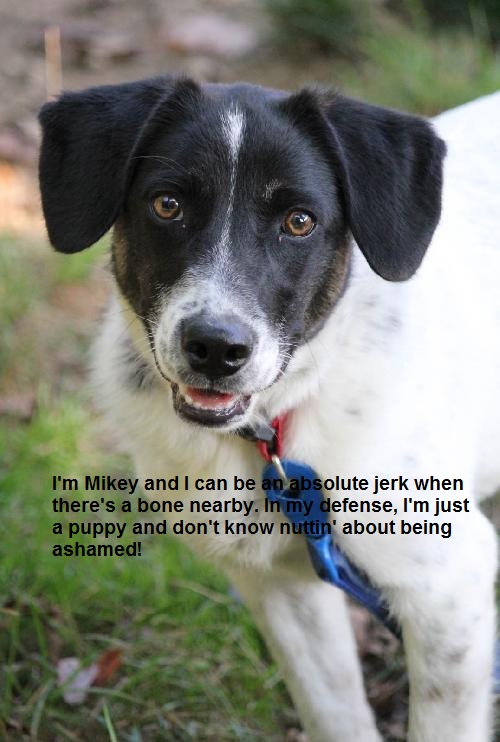 This Mikey – a Labrador/Terrier mix currently being offered for adoption by Ruff Start Rescue in Westchester County, NY.
This baby is soooo darned cute – he loves people, kids, playing wiith other dogs and is your typical happy, wiggly, kissy puppy who is so healthy we call him the little fat meatball! Please come and give him a home – no puppy should wait like this!
Mikey's details can be found here.