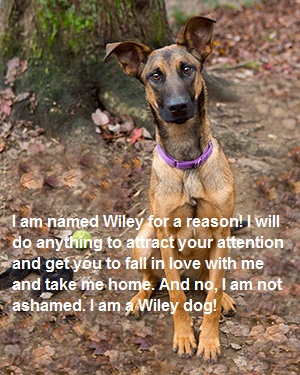 Wiley is a young, Great Dane mix, currently with Ruff Start Rescue in Westchester County, NY. His details are available here.
Can anyone say GOOFBALL? This is one of the cutest dogs ever! He is goofy and happy and so willing to please. He LOVES his teats and learned to sit in seconds flat just to receive a steady stream of them. He kisses non-stop and calms so nicely when you give him some lovin' and attention. He has typical puppy energy that can be easily channeled with walks or runs and lots of ball or toy playing. He is a truly special boy!
Please come check him out – he really is special!