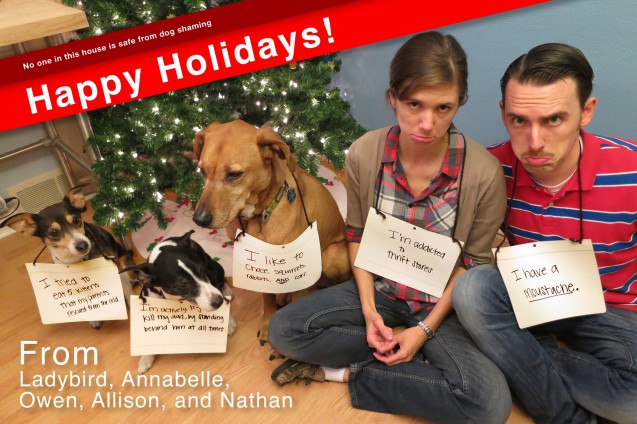 You've inspired us, so that even the people got shamed in our house this year.
Lady's: "I tried to eat 5 kittens my parents rescued from the cold"
Annabelle: "I'm actively trying to kill my dad, by standing behind him at all times."
Owen's: "I like to chase squirrels, rabbits, and cars"
Mom's: "I'm addicted to thrift stores"
Dad's: "I have a moustache" (he is the most ashamed of us all)
Editor's note: THIS IS AWESOME! I hope you folks had a good holiday! Happy New Year and happy shaming!!