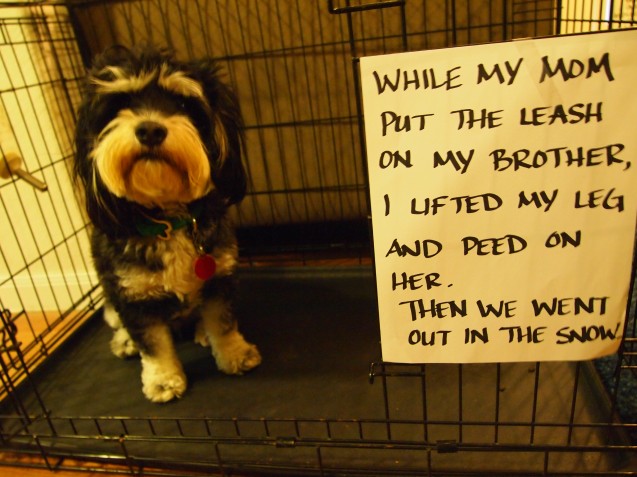 "While my mom put the leash on my brother, I lifted my leg and peed on her.
Then we went out in the snow."
Hugo ran out of room to write that this is not the first time he has done this, or that mom was also wearing a brand new skirt. He probably also would have written that he is a jerk.