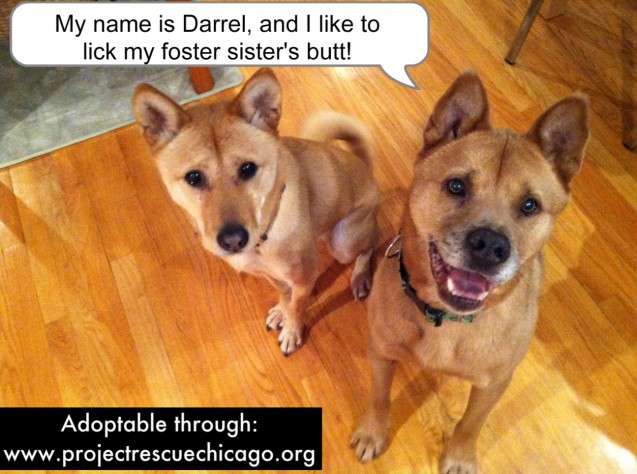 Darrel loves his foster sister…and isn't shy about showing it!!
Darrel is available for adoption through Project rescue Chicago in Chicago, IL.
He is a 5 year old Akita/Shiba Inu mix, housebroken, crate trained, and great on walks. He's gentle, loving, polite, and outgoing with dogs of all sizes and humans of all ages. Darrel should go to a home with other dogs since he loves them so much and does best with a buddy!
Here is his profile.