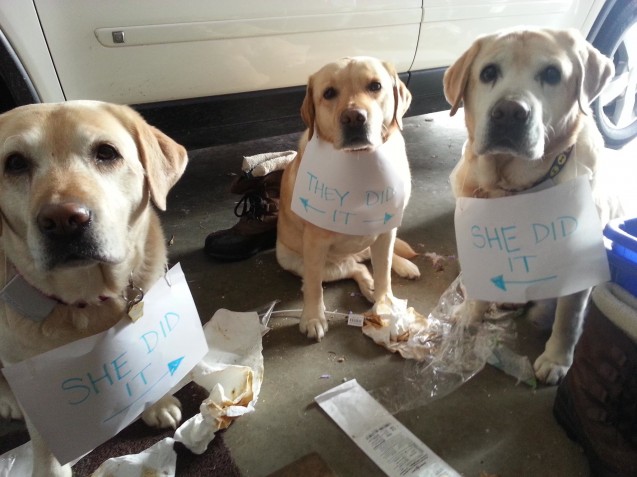 She Did It (left – Gisele)
They Did It (middle – Kiki GUILTY)
She Did It (right – Jack)
I was happy to hear my husband home for lunch, cleaning the garage. Turns out, that wasn't the case at all. Rather, these three knuckleheads were lunching on the garage garbage can's contents.