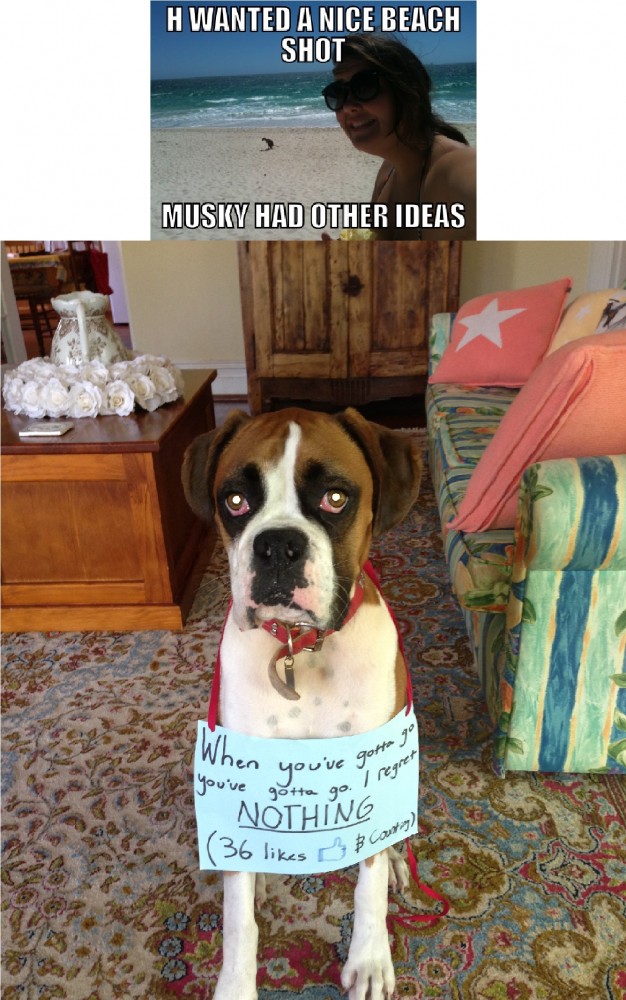 'When you've gotta go, you've gotta go. I regret NOTHING. (36 likes & counting)'
My owner took me to the beach and wanted to take a nice sunny beach photo, I had other ideas. All her friends found it hilarious. As I said, I regret nothing!
Dog shaming love all the way from the Land Down Under!