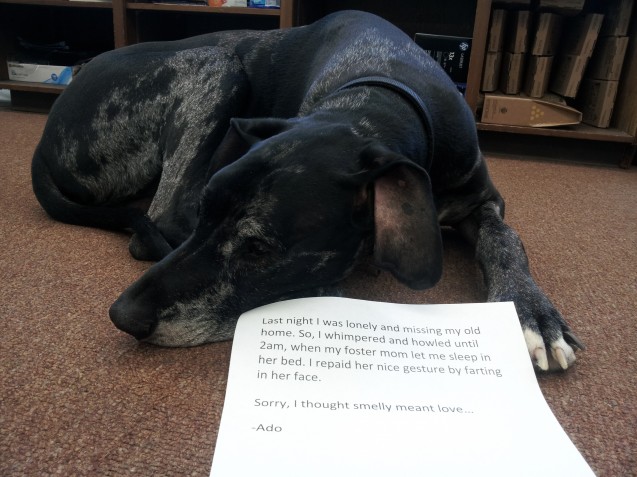 "Last night I was lonely and missing my old home. So, I whimpered and howled until 2am, when my foster mom let me sleep in her bed. I repaid her nice gesture by farting in her face.
Sorry, I thought smelly meant love…
-Ado"
Ado is a 9 year old Great Dane that I just began fostering He lives in Fairbanks, AK and in being adopted through Homeward Bound Rescue. He is very mellow and very sweet, but last night he was feeling a little homesick so he whimpered and howled at the window all night, hoping his owners would come back for him. Sadly, circumstances prevent them from keeping him.
This adorable senior is looking for his forever home.
He's 140lbs of lovable and would make the right family very happy.