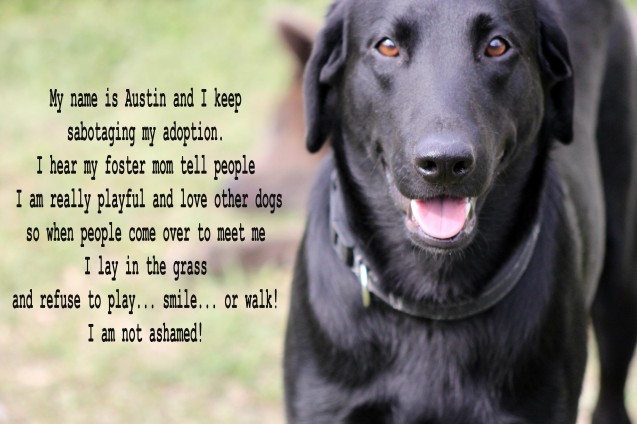 Austin is a 18 month old black lab available for adoption through Companion Animal Alliance in Baton Rouge, LA. He was found as a stray caught in a trap and the shelter was no place for this guy. After a month he was posted online and came to me very scared.
He has opened up, faced his fears head on and is now ready for adoption… only problem is, he disagrees! When people come to meet him he makes me look like a liar and refuses to do anything. Nothing. Zero. However, once they leave he tears through the house filled with excitement! Within minutes he magically gets his personality back, knows his name and remembers how he likes to fetch!
Needless to say my wonderful, 60lb cuddle bug and professional adoption saboteur is still in foster care and looking for his fur-ever home 🙂
Here is his profile for more information about Austin.