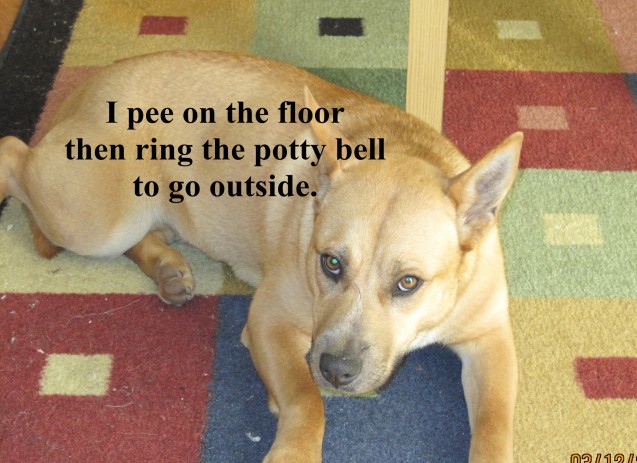 "I pee on the floor, then ring the potty bell to go outside."
This is Gabby. She's an Australian Cattle Dog mix available for adoption through Grayson County Humane Society in Leitchfield, KY. We've been fostering her for a week and she is a sweet dog who loves everyone, even cats! She has a beautiful thick coat and a few weeks of obedience training under her belt. She would love to be with her forever family instead of her foster family.
You can view here page here.