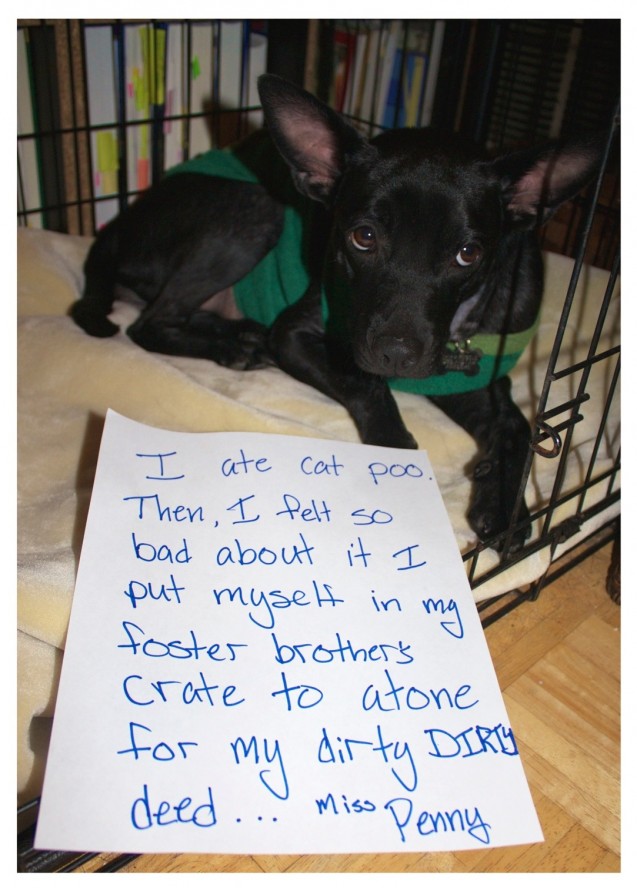 Penny says: "I ate cat poo. Then, I felt so bad about it I put myself in my foster brother's crate to atone for my dirty Dirty deed! Miss Penny."
Penny is available for adoption from Aussie and Me Rescue in Fort Myers, FL! Penny loves pretty much everything: people, dogs, kids, cats, playing, walking, anything as long as she's with her pack! She's only about a year old, so she's still very young but is full of personality and love! She is about twenty five pounds and is very smart. She is house trained, crate trained (obviously), and learning new things in her foster home! Penny is an awesome dog!
If you are interested in finding out more about Penny, click here. Her petfinder says she is looking for a foster but, as you can see, she has found a foster home but is still waiting for her forever home!