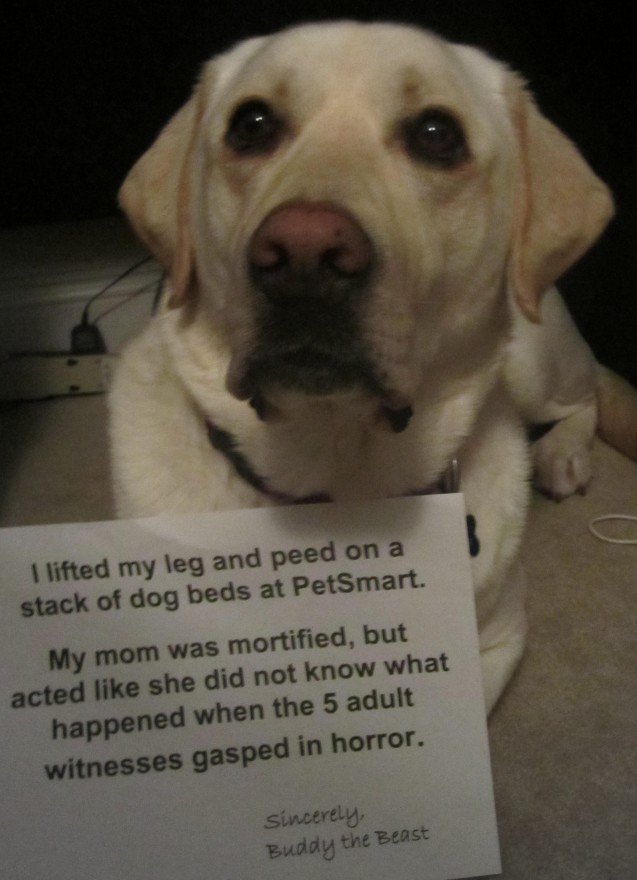 Buddy the Beast has been known to get into all types of trouble.
Buddy the Beast: I lifted my leg and peed on a stack of dog beds at PetSmart.
My mom was mortified, but acted like she did not know what happened when 5 adult witnesses gasped in horror.