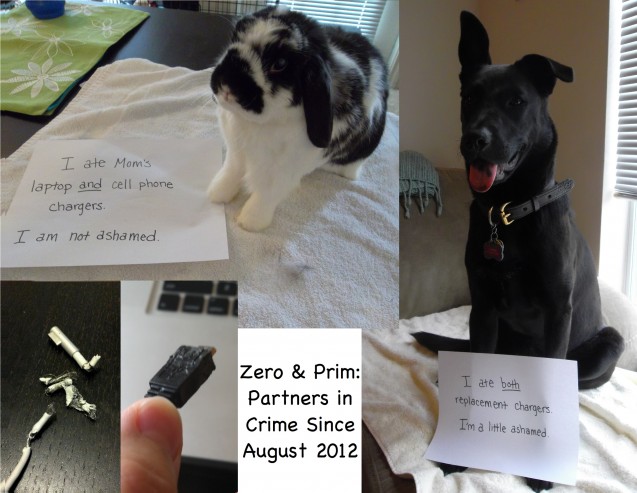 Zero: "I ate my mom's laptop AND cell phone chargers. I am not ashamed."
Prim: "I ate BOTH replacement chargers. I'm a little ashamed."
[Mom: "Maybe they're trying to tell me to use my electronics less."]
These are the dog's first offenses, but she's only 9 months old. The bunny is a repeat offender and has been at it for 3 years.