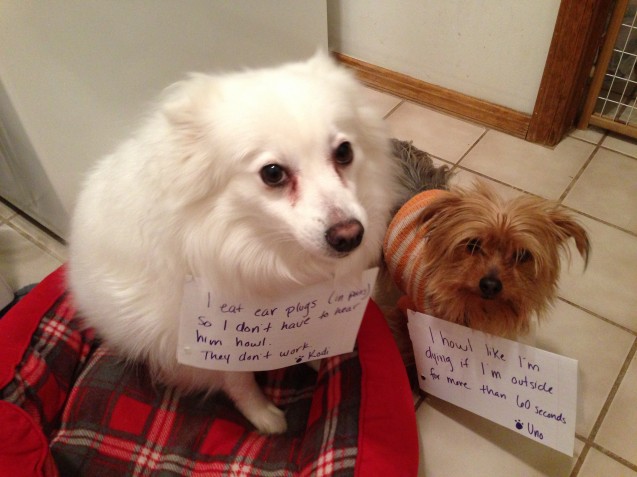 Meet Kodi and Uno.
Uno's sign reads : I howl like I'm dying if I'm outside for more than 60 seconds.
Kodi's sign reads: I eat ear plugs (in pairs) so I don't have to hear him howl. They don't work.
I tried to get Uno to stand on the other side (so it would read better)…but then I got peed on, so I gave up.