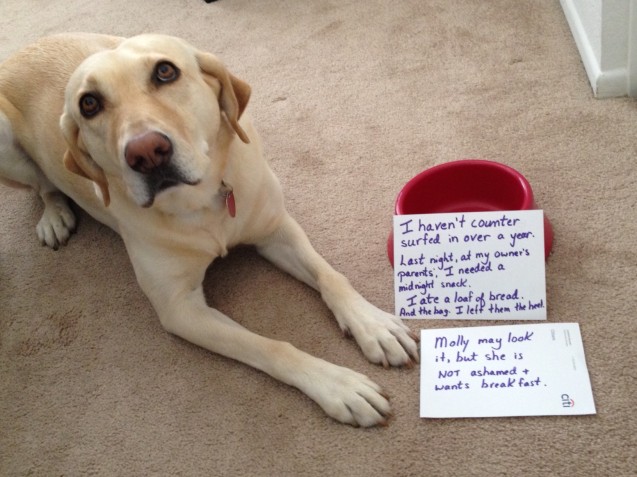 I haven't counter surfed in over a year. Last night, at my owner's parents, I needed a midnight snack.
I ate a loaf of brea. And the bag. I left them the heel.
Molly may look it, but she is NOT ashamed and wants breakfast.
A year and a half later, my rescue Lab is still a scavenger. But such a cute one!