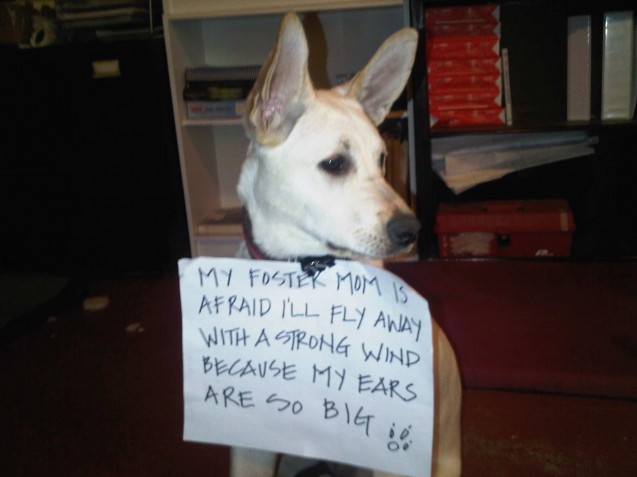 My foster mom is afraid I'll fly away with a strong wind because my ears are so big!
She also says that this is the best pic she could get after multiple attempts because i"m only 5 months old and full of beans.
My name is Brandy and I am a shepherd mix and I'm being fostered through The Dog Rescuers Inc. in Oakville, Ontario. I am looking for a home where I can be loved and feel safe and secure. I would love to take positive reinforcement training classes so I can learn new things. I play really nicely with the two other dogs in the house. I LOVE cats too!
Brandy is a wonderful pup. She loves to play indoors and out and settles in nicely for quiet time.
She loves being a shadow to people.