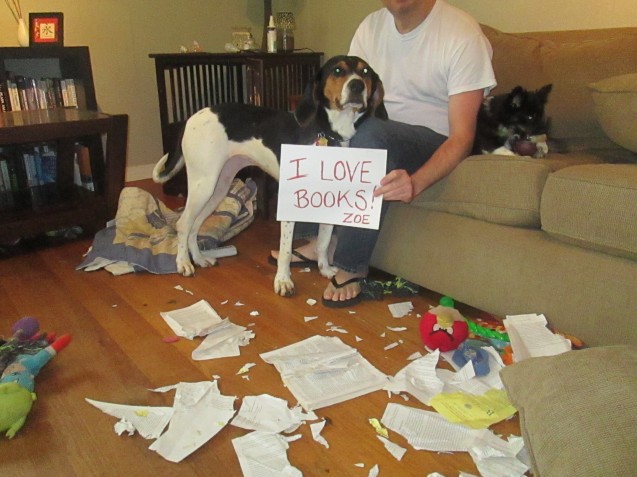 Zoe is a Treeing Walker Coonhound mix available through A.A.R.F. (All About Rescue & Fixin) and is fostered in Cookeville, TN.
Zoe showed up as a stray at a rural shelter in need of emergency medical care. She has been a hunting dog, and we suspect she was neglected and abused due to the poor condition she was in when she arrived at the shelter. Her front teeth between the canines have been filed down, which is a common practice with hunting dogs. Zoe is eager to leave her hunting days far behind her, preferring to lay quietly on a soft quilt while savoring a good book. She is initially shy with strangers, but will come around if they are quiet and calm, and especially if they happen to have a little bacon to share. She is currently fostered with other dogs, and has grown to enjoy their company, but she would prefer to be an only dog. She has not been tested with cats, and has a very gentle disposition with children.
Zoe is house trained and crate trained, she is spayed, up to date on her vaccinations, and is on preventives for heartworm and other intestinal parasites as well as fleas. If you would like more information on Zoe please check out her profile here. Interstate adoptions are available.