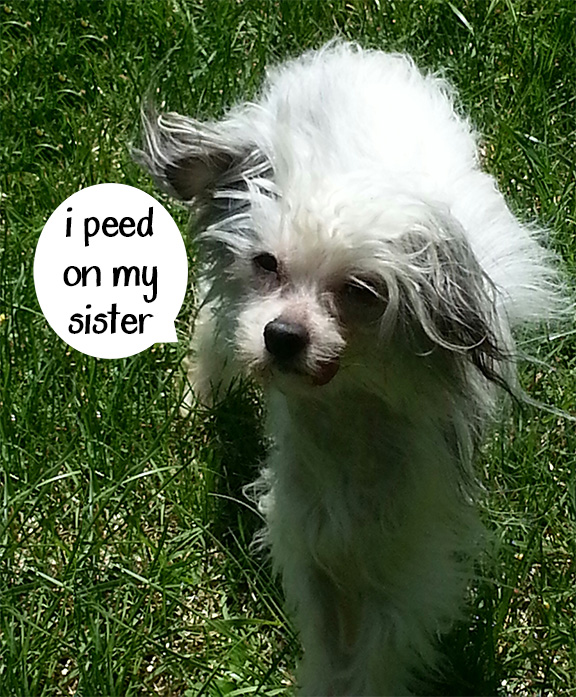 Gene Simmons is a white and grey Chinese Crested Dog. He loves running and playing outside and cuddling in your lap to watch T.V inside. Gene and his sister Cindy are both available for adoption through FOWA Rescue in NJ. The nice rescue people didn't know if I had ever seen grass before.. so when the they took me out to do some business in the grass at the vet's office, I didn't know how to sniff out a good grass spot.. so I peed on my sister instead.
The vet had to give her a bath!
Ps.. My foster mom's dogs taught me how to sniff out great spots and trees and bushes.. so now I am a pro!