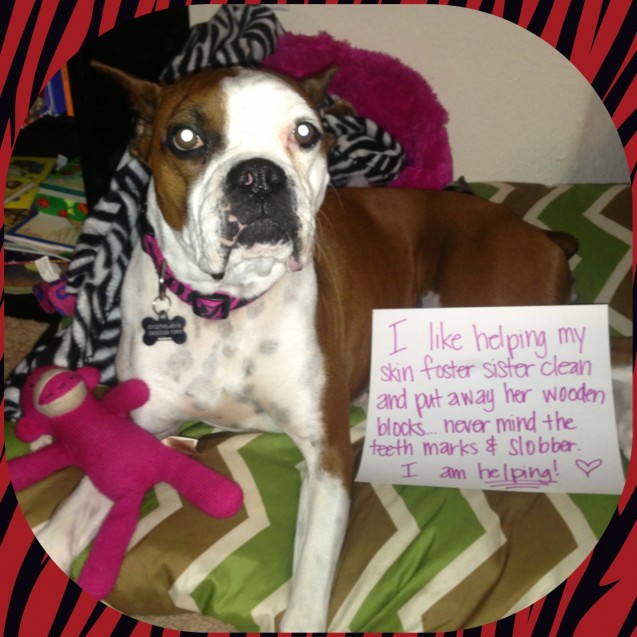 I like helping my skin foster sister clean and put away her wooden blocks…never mind the teeth marks and slobber.
I am HELPING!!!
Glennis is a strikingly beautiful petite female Boxer with a deep red and white coat. She was rescued from a kill shelter in the Rio Grande Valley, TX where she had been picked up as a stray. She's now with a foster family in Austin, TX and is being adopted out through the Austin Boxer Rescue. Glennis is currently heartworm positive, but will be treated by ABR.
Glennis loves humans, children in particular. Glennis would prefer to be an only pet in her home, and has a high prey drive. Her foster mom describes her as a homebody who also does well in public. Glennis has very nice manners and takes direction well from anyone she views as the leader. She is housebroken and crate-trained and is currently learning to walk on a leash. If you'd like to find out more about this beautiful lady, click here.