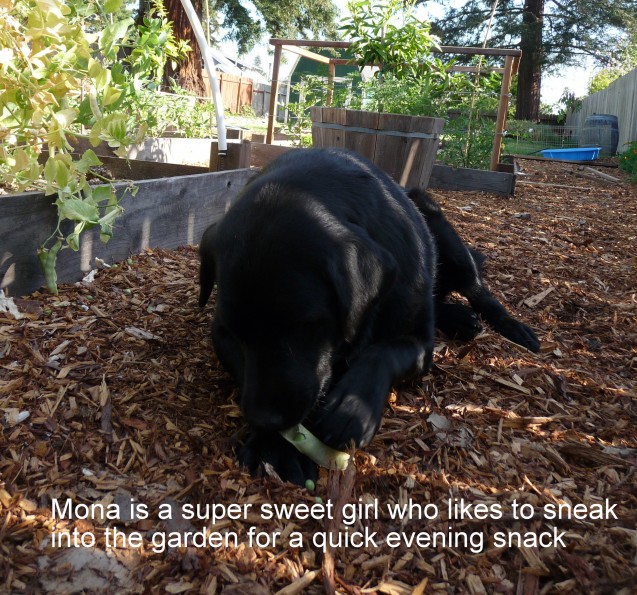 Mona is a super sweet girl who likes to sneak into the garden for a quick evening snack…of sweet peas! She's from Golden Gate Labrador Retriever Rescue in San Francisco, CA.
Our dogs Chip and Mona (foster) saw my husband and I picked peas for dinner. We went back a few minutes later and much to our surprise the dogs were picking peas and eating them too!
Mona was an owner surrender in December. When she arrived at our house on Christmas eve she was 25+ lbs over weight and would not stand or walk over to eat dinner! Our dog Chip would bring her chew toys and lay next to her those first few days. She was so gentle and sweet we want to see what her personality was like when she was healthier. After a 5 month diet and exercise plan (Chip helped lots) she has lost over 20lbs and is ready for her forever home.
She does have hip dysplasia so a single story home would be better for her joints. She loves walks and playing keep away in our backyard with our dog. When a squirrel comes through our yard you would never know she use to be obese, wow can she sprint when she needs to.