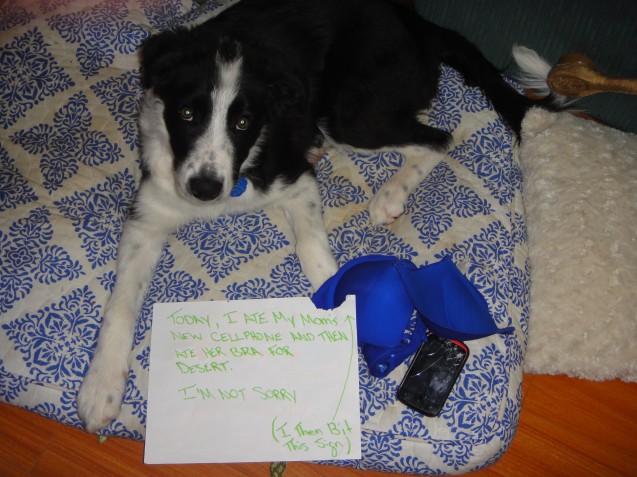 Levon was sneaky today and grabbed my phone when I turned away. When on time out he decided to take my bra out of my drawer and destroy that too. I guess I didn't learn from his teething antics.
"Today, I ate my mom's new cellphone and then at her bra for desert. I'm not sorry. (I then bit this sign)"
Happy Mother's day!!