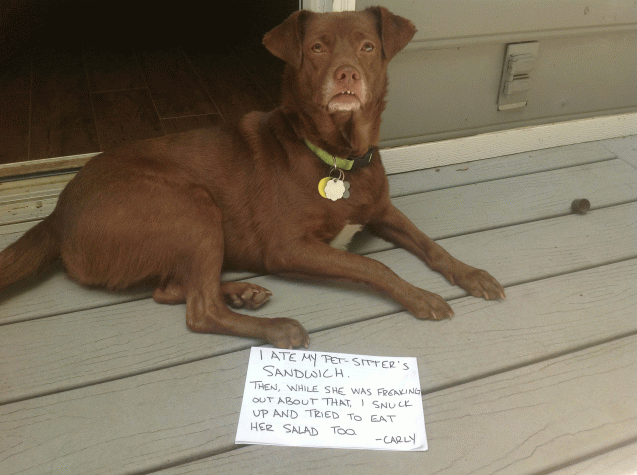 I ate my pet-sitter's sandwich.
Then, while she was freaking out about that, I snuck up and tried to eat her salad too.
-Carly
Carly is a two year old, 35lb chocolate mix that Best Friend Pet Adoption in Cary NC. She came to us knowing basic commands and is housebroken. She is sweet as can be….but as we soon discovered, also a very stealthy counter surfer!