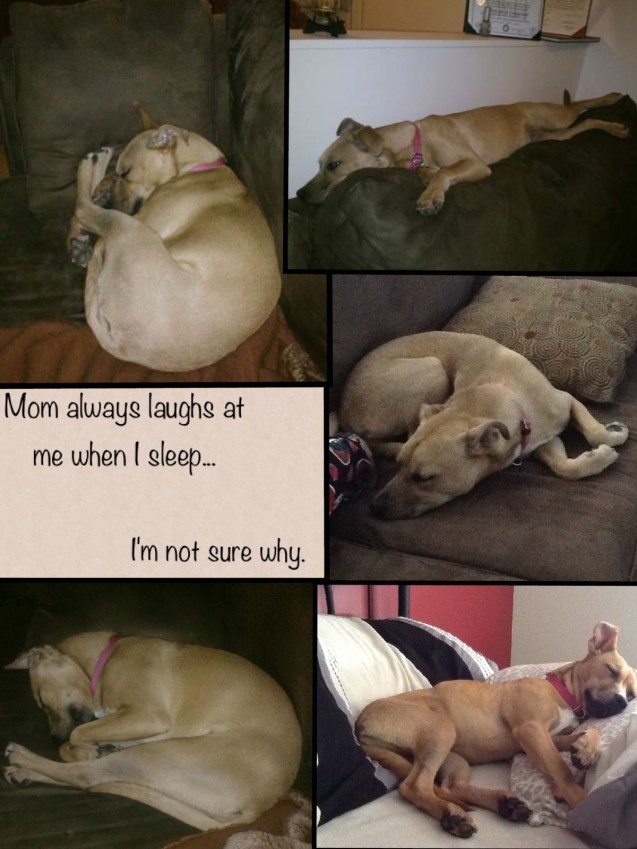 Caption reads, "Mom always laughs at me when I sleep… I'm not sure why."
Kona, our 10 month old Pitbull/Shepherd mix, always falls asleep in the oddest positions. If she's not doing some puppy yoga, she's stretched out on the back of the couch like a cat!
P.S. – She can't wait for her daddy to come home from Afghanistan!