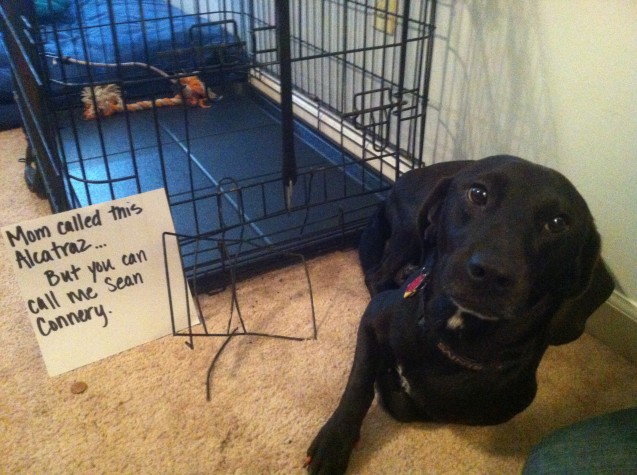 Mom called this Alcatraz… But you can call me Sean Connery.
Ladybug figured out that if she pulled enough on the crate she could collapse a side and wiggle her way free. So the next time she was put in her crate, I secured it with bungee cords making sure she couldn't get out!! When she couldn't get any side to fall she started on the bars… pulling until they broke off and made a hole just big enough to squeeze her way out!!
Editor's note: This could be a case of separation anxiety. I suggest that you monitor ladybug if you're going to crate her as she could seriously harm herself while trying to escape.