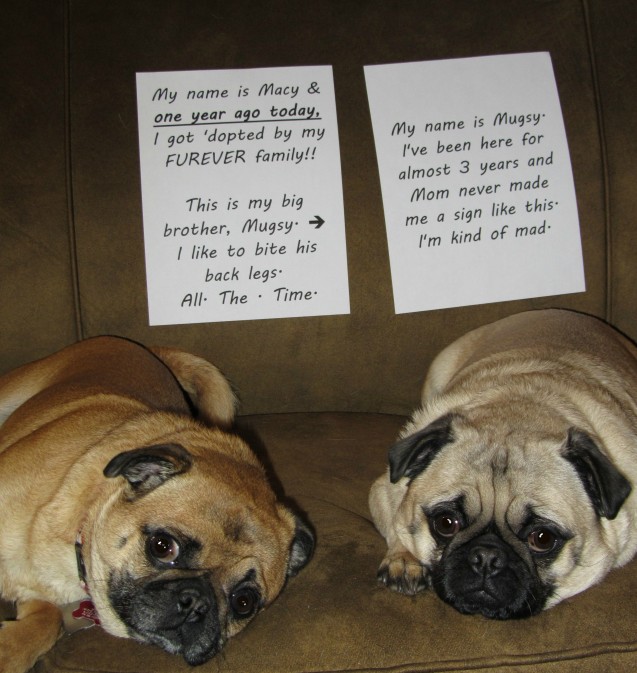 My name is Macy & one year ago today, I got 'dopted by my FUREVER family!! This is my big brother, Mugsy. I like to bite his back legs. All. The. Time.
My name is Mugsy. I've been here for almost 3 years and Mom never made me a sign like this. I'm kind of mad.
Mugsy and Macy were both adopted from local rescue organizations, and we couldn't be happier with our decision. Macy had a tough life before she came to us, and we are so happy that she will spend the rest of her life being pampered as a Pug should be!