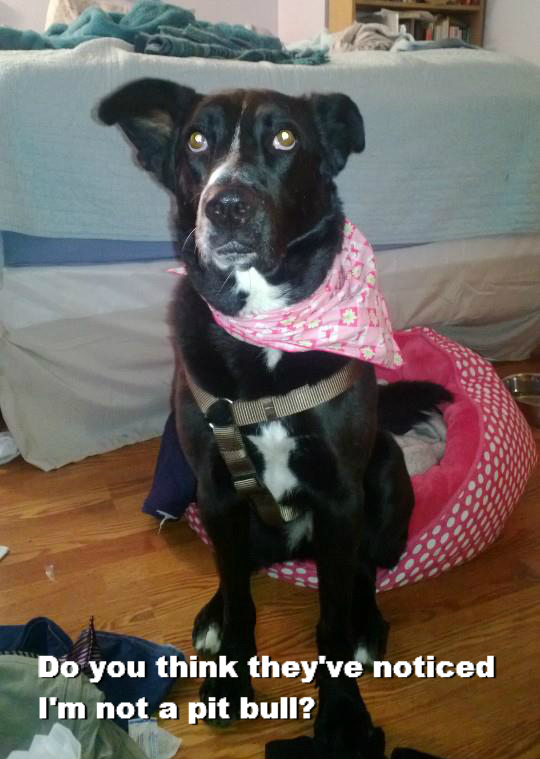 Bailey is a 3.5 year old Border Collie/Shepherd Mix that managed to infiltrate the ranks of a Jasmine's House Pit Bull Rescue. In fact, she is so exceptionally well-mannered, bright, and regal that she hitched a ride with them from Utah all the way to her foster mom (me) in Frederick, MD!
Here she is patiently helping me clean my room and demonstrating her beautiful sit while looking only the slightest bit worried that we might be on to her (don't worry, Bailey; we're entirely on to you, but we love you anyway!)
She would absolutely thrive in a home that will continue to focus her intelligence and focus with positive reinforcement based training and consistency. She's already been clicker-trained with hand signals and would love a chance to build on that in advanced classes (you've heard the joke about Border Collies and a light bulb, right–that's Bailey!).
Being as she's a Shepherd/Border Collie, she has a tendency to try to "herd" other small animals including the neighbourhood stray cats, so a cat-free household would probably best, and there would have to be a meet and greet with other dogs.