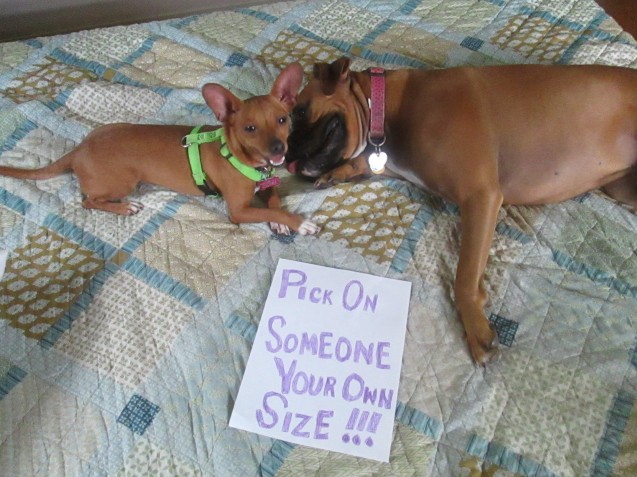 Little 9 pound Leo is the ultimate playmate! Big dogs, small dogs, kids of all shapes and size will find him ready to play anytime! He is available through A.A.R.F. (All About Rescue & Fixin') in Cookeville, TN.
Leo's favourite game is pushing his 60 pound foster sister off Momma's bed. He has a high energy level, and needs a home where he will have lots of play and exercise. Don't be fooled by his small size, this happy boy makes a great walking companion, and is ready to curl up beside you while you read or watch tv. He would be a great addition to a young family or an adoring companion to an active retiree.
Please help him find his forever family. You can learn more about Leo here.
Leo is currently fostered in Cookeville, TN but transport is available to the Northeast and Chicago areas!