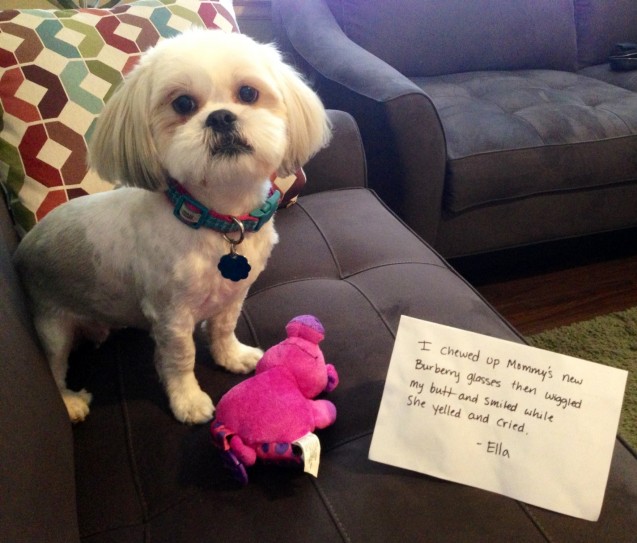 This is Ella, a sweet sweet girl I found matted and filthy at the school I used to work at. She has been a model pup *until* she chewed up my $400 glasses.
"I chewed up Mommy's new Burberry glasses then wiggled my butt and wagged my tail while she yelled and cried."
-Ella
Editor's note: Ella's mommy didn't actually yell at Ella; it's just a figure of speech.