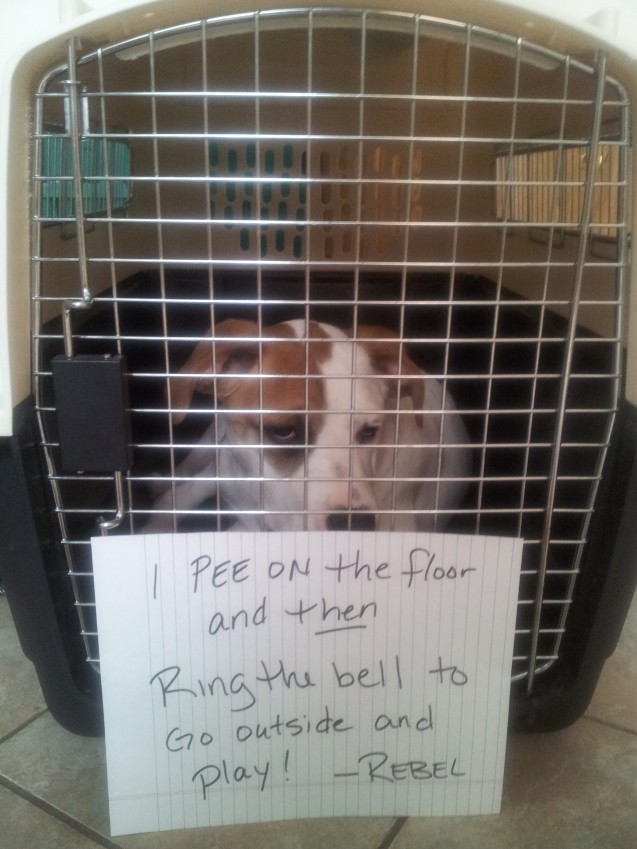 "I pee on the floor and THEN ring the bell to go outside. -Rebel".
We picked up one of those nifty bells to hang from the doorknob so that when Rebel needed to go potty, we would hear him. Our goal was fewer potty accidents.
Now, he only uses the bell to go play in the back yard AFTER he pees on the floor.