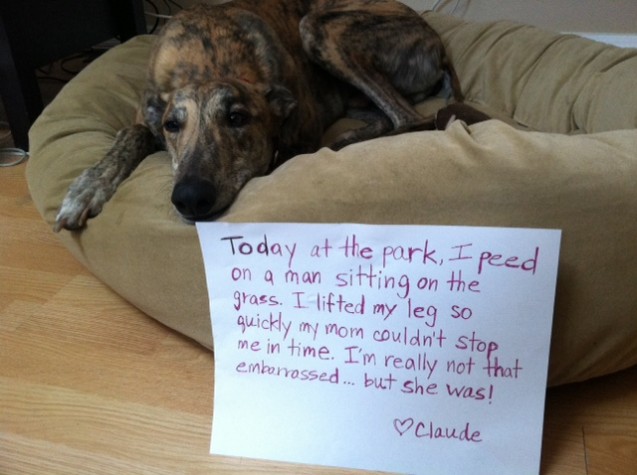 "Today at the park, I peed on a man sitting on the grass. I lifted my leg so quickly my mom couldn't stop me in time. I'm really not that embarrassed … but she was!" -Claude
Claude is a greyhound, an ex-racer who has been off the track less than a year. He is wonderful and perfect in almost every way. He is not 100% clear on when and where it is appropriate to mark things (or people, apparently) — today was the first time he peed on a person! He must have mistaken the gentleman for a tree or a shrub. Awkward.
Editor's Note: My papa's name is Claude, so this makes it just that much better!