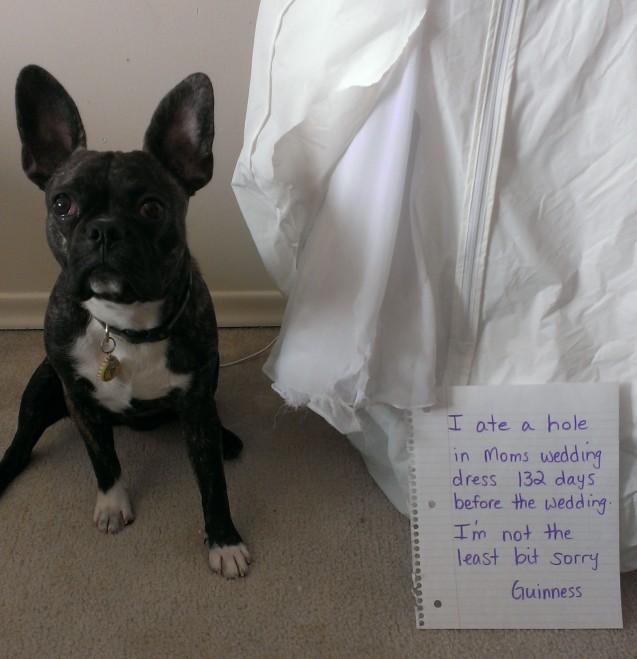 "I ate a hole in Moms wedding dress 132 days before the wedding. I'm not the least bit sorry"
In the 7 months we've had our french bulldog, Guinness, he has pooped on Dad's bass guitar case, peed on Dad's brand new cell phone, but the Pièce de résistance was this morning when he chewed a hole in Moms wedding dress. Enough is enough, he needed to be shamed.
Editor's note: I got in contact with Devan, Guinness' dog-mom, and she's happy to report that the dress was repaired fairly quickly and the wedding went off without a hitch, Guinness was even forgiven and allowed to be part of the ceremony! Devan looked absolutely gorgeous! Congrats to the happy couple (and Guinness!).