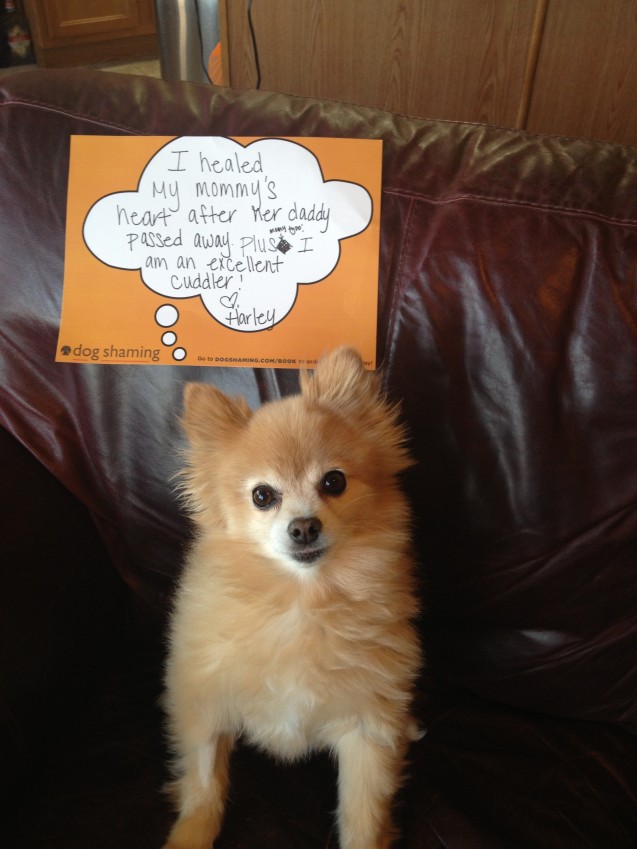 "I healed my mommys heart after her daddy passed away. Plus I'm an excellent cuddler".
I got Harley in 2003 ( he just turned 10!) a few months after I lost my dad to cancer. He healed my heart and I wouldn't have been able to grieve the loss of my dad with out this little guy. I love him so much!
Love dog shaming!!
Katie and Harley!
Harley is part of our Reverse Dog Shaming Contest. If you'd like to participate, feel free to submit your pet here.